Ideal Wedding Caterers for a Grand Feast on Your Grandest Day
When two souls come together and promise to live the rest of their lives together, you ought to make it a special occasion! Each one of us dreams to experience a wedding day that stays in our hearts forever. We, at Malaiyandi Idliwala Caterers want to be a part of the most important day of your life by making it more flavourful! We know that a wedding reception is incomplete without a grand feast and that's the reason why, we have a wide range of royal cuisines in our menu for you. From mouth-watering south Indian recipes and punjabi recipes to authentic Chinese, our platter will definitely entice the taste buds of all your guests. That's the reason why, we are considered to be one of the most trusted wedding caterers.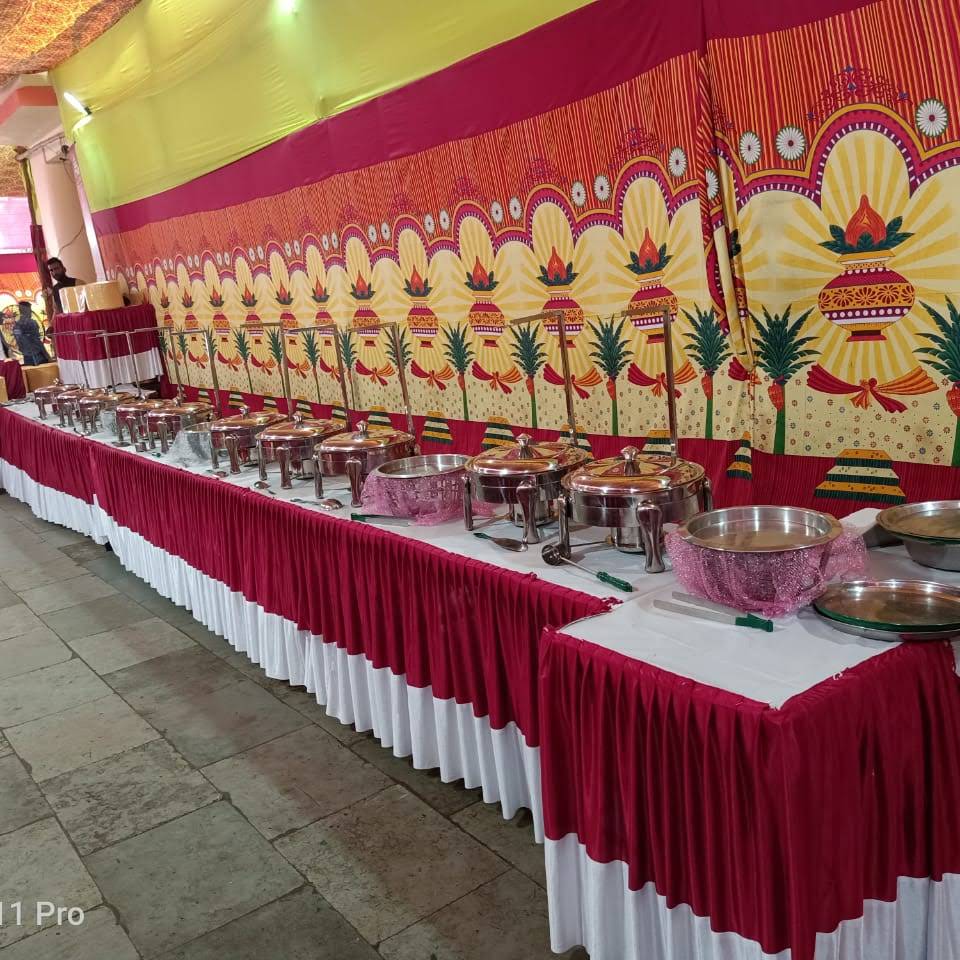 When it comes to grand ceremonies, presentation is the always key. Our highly experienced hospitality staff members will leave no stone unturned to ensure that all your guests go back with a lingering taste of your delicious feast. They are trained to display the right kind of etiquettes that will definitely create the perfect impression. Our wedding catering services are highly flexible as you can choose your own menu and we can work on a feasible pricing based on your budget. We also arrange separate counters and sections depending on the category of the cuisines chosen. We can also arrange a decorative salad counter that will add a whole new dimension to your dining hall.
We maintain the highest quality standards and prepare our recipes using fresh ingredients. We have expert chefs for each category to ensure that the authenticity of taste prevails. Apart from that, we also have the provisions to arrange for live counters where hot rumali rotis, veg kebabs and sabzi fry are prepared for the guests, sizzling hot in front of them! If you are fond of chat, then we can have a special chat counter for Pani puri, Shev Puri and more! We also serve irresistible starters and cold drinks to guests on their seats. And yes, who can forget the delectable range of desserts that we have for you!
Our elaborate menu has something for everyone, and our pricing is very reasonable. You will hardly find any Wedding caterers like Malaiyandi Idliwala, who are dedicated to serve the most tantalising and traditional cuisines so that your guests go back home with a smile on their faces! So, get in touch with us now to learn more about our wedding catering services.